112 words
1 minute reading time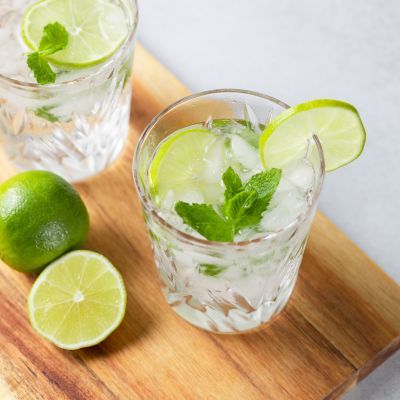 SweetLife Mojito
Ingredients:
50 ml white rum
60 ml sparkling water
15 ml lime juice
15 ml SweetLife St. John's Bread Syrup (a.k.a. Johannesbroodsiroop / Carob Syrup )
10 leaves of mint
crushed ice

Pour the rum, fresh lime juice, sparkling water and St. John's Bread Syrup in a tall glass.
Put 8 leaves of mint in one hand and clap your hands together. This way the aroma will be released. Or use a muddler to gently bruise them in the glass.
Rub one leaf of mint over the rim of the glass.
Fill the glass halfway with crushed ice and stir.
Garnish the Mojito with a fresh leaf of mint and a slice of lime.
To All Recipes